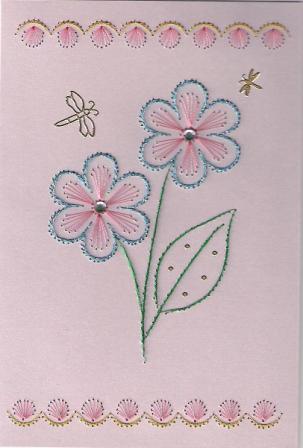 Card Embroidery is an original technique which allows you to create a personal work of art . It is easy to do, clean, portable, therapeutic, does not take up much space and the results are dazzling.

We sell everything you will need to enjoy Card Embroidery and even have a tutorial page if needed. For inspirational ideas and beginner guides we have a selection of Card Embroidery books.

To get started we have Double Folded Cards and a wonderful selection of threads like Alcazar and Reflecta. We have all your accessories including your pricking mat, pricking tools such as pin vices and needles.